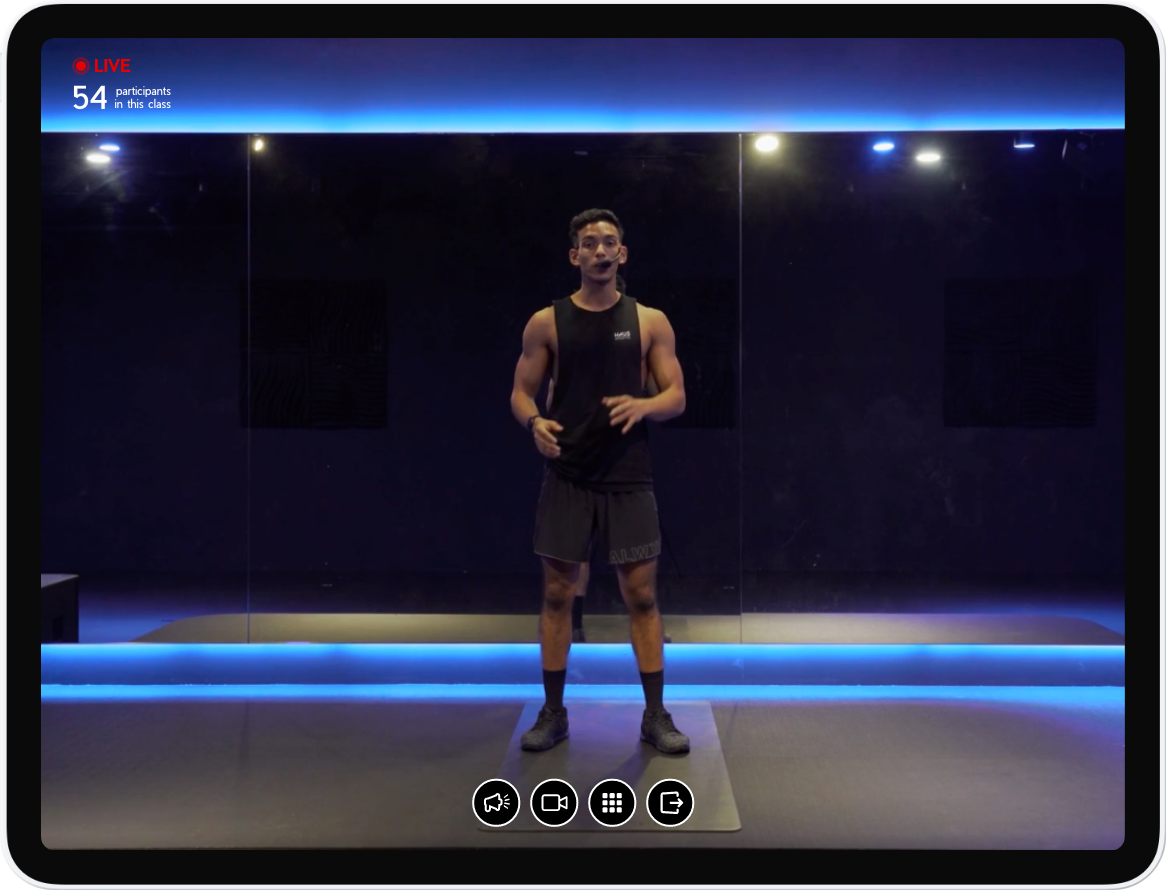 Get stronger together
Exercise at home with our world-class personal trainers in scheduled classes or on your own time. No gym equipment necessary, just your body weight! Join a global movement of people all working to improve their fitness.
Something for every(body)
Whatever your goals are, wherever you are on your fitness journey, we have something for you. From cardio workouts to strength exercises to yoga and meditation, we have you covered. Choose your favourite class streamed live or on demand.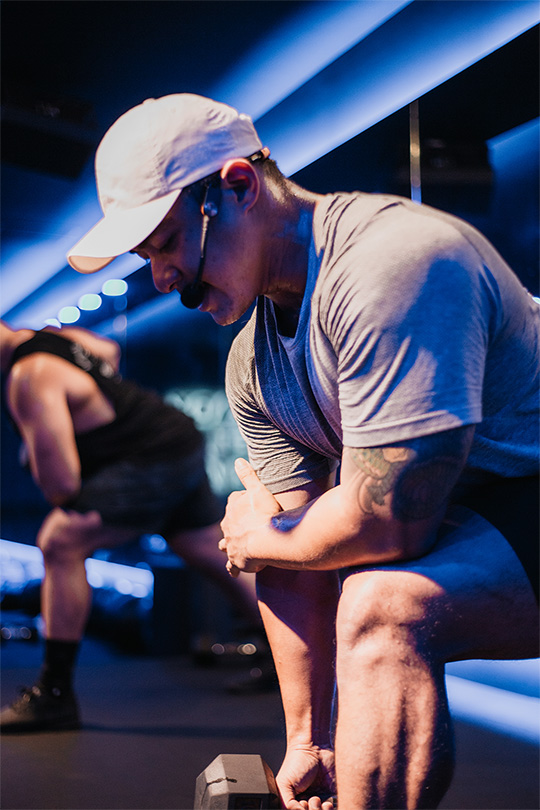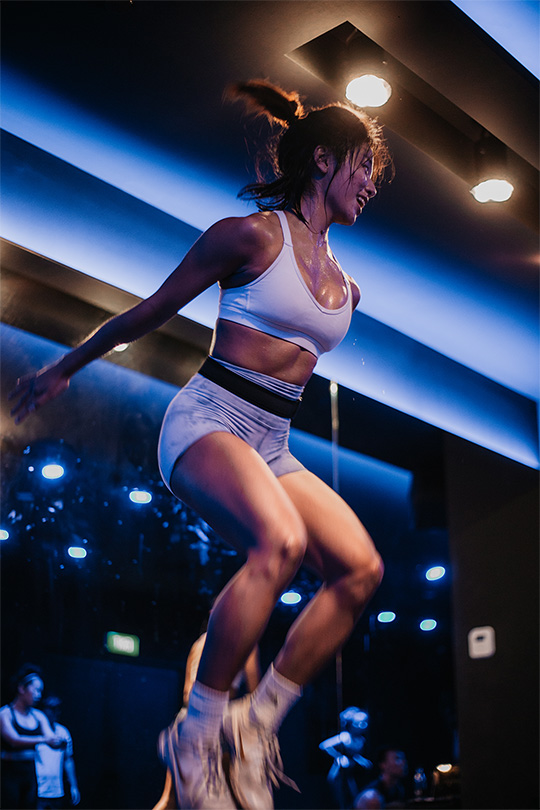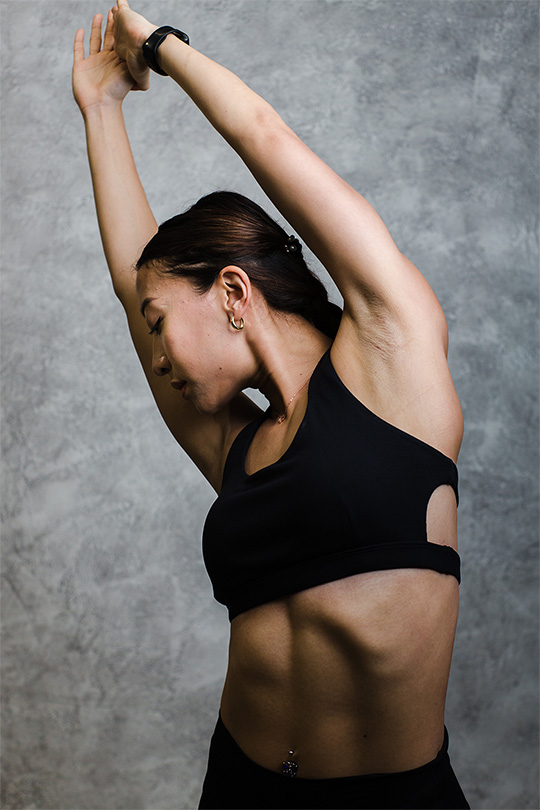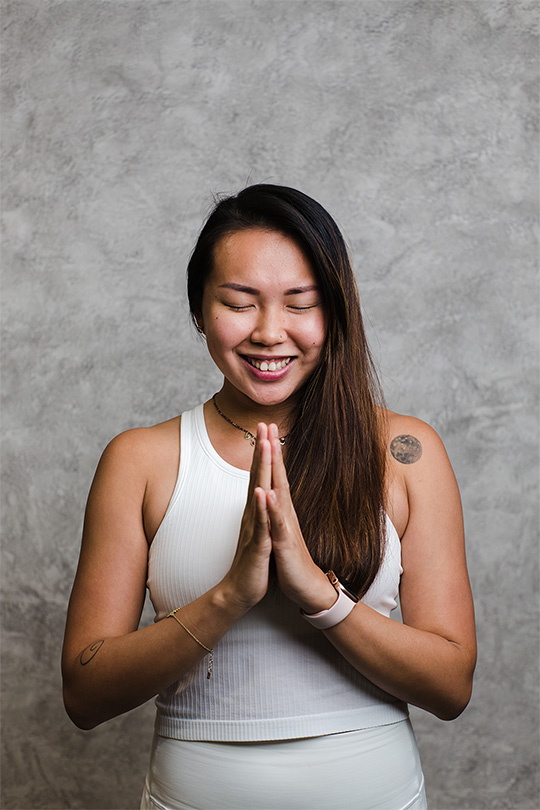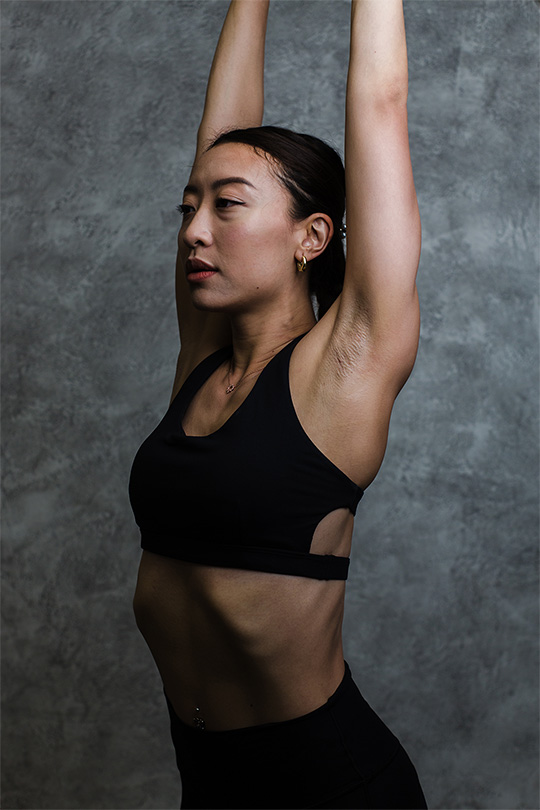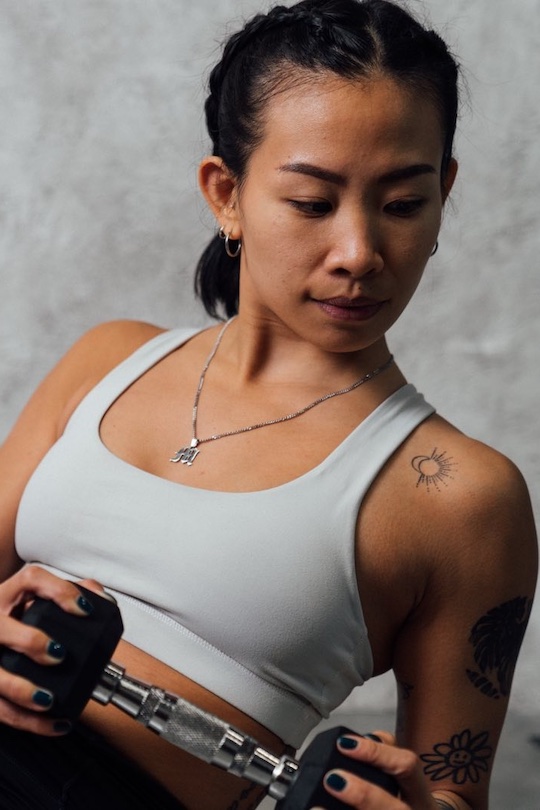 Keepin' it fresh
We'll crunch out fresh new workouts every week to help keep you interested and on track.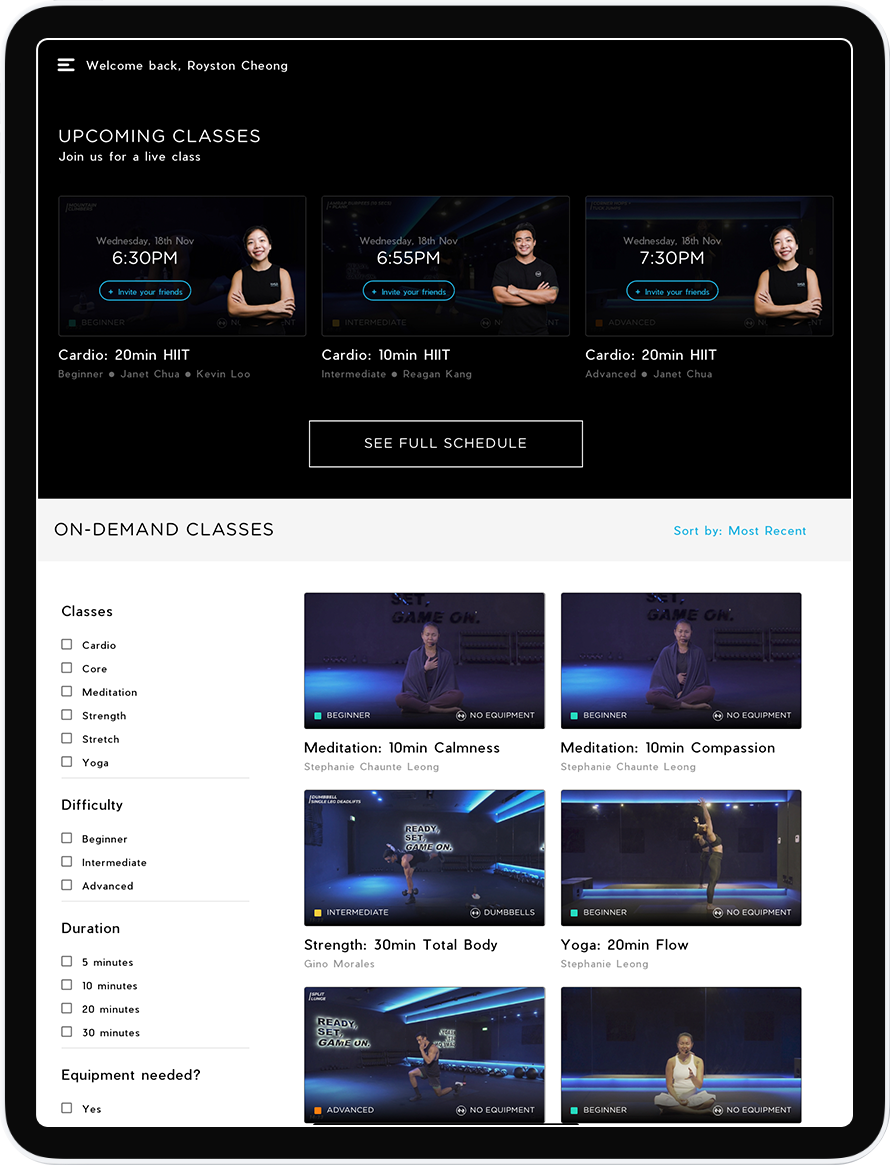 Team You
All motivation, no intimidation. Our world-class personal trainers are here to provide you with the energy and drive to propel you forward, achieving your fitness goals in no time.